​One of the most interesting types of MIDI controllers are ones that you can wear. From pants to jackets to rings and watches, get your MIDI fashions here in a roundup of wearable technology.
The iRING from IK Multimedia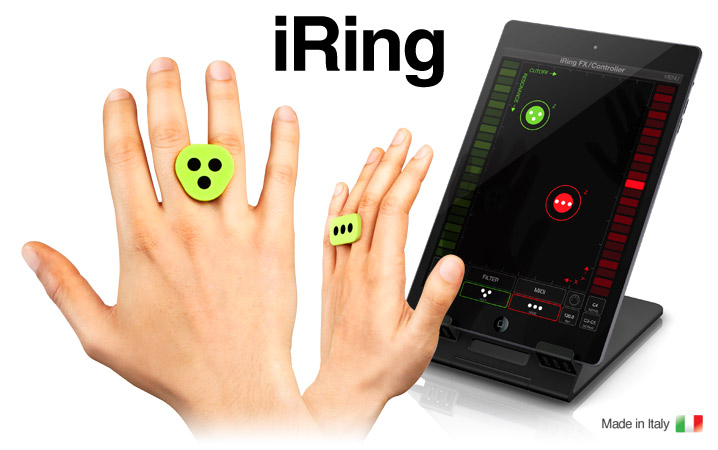 iRing is the first motion controller for all your iPhone, iPod touch and iPad music apps and more


Imogen Heap's MIDI Glove
The gesture-control gloves developed by musician Imogen Heap could lead to more expressive and accessible ways of making music.


The MIDI Jacket from Machina
Machina creates and sells true Wearable Technology. Shop for hoodies with speakers, clothing that creates music, cyclist backpacks with LED panels, and well-de
Men's fashion brand based on the concept of wearable technology, criticizing and questioning political issues and / or irreverent social character. MACHINA takes its inspiration from the current social movements, particularly in the digital world, where people work together as one to manifest an idea, to solve a problem, online and offline.
Our designs and image are inspired by a culture of freedom (both of information and speech), cooperation (free / open source software), and creation (Do it Yourself).
We do this through clothing and wearable technology.



by Maschina


Drum Pants


Once you have your iRing, MIDI Jacket and Drum Pants, maybe you need a MIDI hat.